Conversation in the car tonight with my wife and kids.
Me – I heard today they are going to make an Angry Birds cartoon.
Wife – That's stupid, who would watch that.
Me – Hey kids.  There is going to be an Angry Birds cartoon.  Would you guys watch that?
Kids – WOOHOO! WOOHOO! ANGRY BIRDS, ANGRY BIRDS, ANGRY BIRDS rule!
I guess that's why it's coming to a tv near you in the future.  Here's some from the Huffington Post.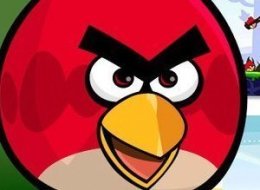 Angry Birds addicts will soon have another place to get their fix: a cartoon show of the wildly popular game is in the works.
Mikael Hed, CEO of Rovio, the company behind Angry Birds, told British tech site C21 Media that a show will be produced for either TV or the Internet.
"We have been looking at that for quite a while, and that is definitely one of my personal big focus areas right now — to work on broadcast content for Angry Birds," Hed said, according to the New York Post.
Hed said that Rovio first had to get a sense of the Hollywood market for a potential broadcast deal. "That was the first part of the exercise, and now that we've done that, the next part is to move into production, and that's where we are right now," he said.
Hed did not say when, exactly, a show would surface.